Fibreculture Books
Editor Andrew Murphie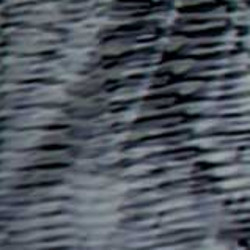 After over a decade of transition, digital and networked media's disruption of so-called 'heritage' media is now the status quo. Even if change is ongoing, and even if media institutions and disciplines are still playing catch up, digital and networked media are now very much the established media. They have massively expanded the range of niches they can inhabit. They have colonised many practices in everyday and professional life. They have transformed politics and activism, science and research, art and design. They have questioned forms of rationality and standard modulations of affect. Yet if we now live in an atmosphere infused by media technologies and communicational events, this atmosphere is both intimate and alien. Like the weather under climate change, the common world is one in which nothing seems quite as it was. Clear communications and fluid networks—like clear skies and warm temperatures—feel as preternatural as they are comforting. They still hold the promise of a new world, but sometimes this new world looks as much like a complex form of neofeudalism as a celebration of a new communality. In such a situation the question of what 'media' or 'communications' are has become strange to us. It demands new ways of thinking about fundamental conceptions and ecologies of practice. This calls for something that traditional media disciplines, even 'new media' disciplines, cannot always provide. The Fibreculture book series explores this contemporary state of things and asks what comes next.
The Fibreculture book series has evolved from the Fibreculture Journal, which in turn emerged from the Fibreculture community. The first book in what is now becoming the Fibreculture book series—Politics of a Digital Present: An Inventory of Australian Net Culture, Criticism and Theory—was published in 2001. Fibreculture is networked culture, broadly conceived, which is to say it has always been not only about technical networks but also about new forms of social organisation. Fibreculture has thus always involved not only digital and networked media but transversal critique, a way of thinking about things across different domains, or at the intersections of quite different assumptions. The series encourages critical and speculative interventions in discussions concerning a wide range of topics of interest. These include: digital and networked media and communications; network cultures; digital and networked media's inhabiting of new niches; new ecologies of media and their relation to other ecologies (environments, 'ecologies of mind', ecologies of perception, etc); transversal critique; associated cultural theory; new models, new theories and new philosophies associated with digital and networked media and related forms of social organisation; contemporary media, sustainability and the environment; limits, transgressions and thresholds in relation to media and social change; the questioning of terms such as 'media', 'communication', 'digital', 'networked'; informational logics; new understandings of sign and signal, code and algorithm; the adequacy of contemporary social, economic, political or academic institutions to contemporary media change; post-media, the end of 'media'; new transdisciplinary impulses in media; new forms of social organisation; contemporary media arts; and the transdisciplinary impacts of new media technologies and events in fields such as education, the biosciences, publishing or knowledge management.
The Fibreculture book series is published in traditional formats (online, Print on Demand, e-books). However, we will also explore new forms of publication.
To contribute to the series, please contact Andrew Murphie

Advisory Board
Lone Bertelsen – Concordia University
Pia Ednie-Brown – RMIT, Melbourne
Athina Karatzogianni – University of Hull
Jondi Keane – Deakin University, Melbourne
Adrian Mackenzie – Lancaster University
Erin Manning – Concordia University
Brian Massumi – Université de Montréal
Graham Meikle – University of Westminster
Anna Munster – University of New South Wales
Timothy Murray – Cornell University
Brett Neilson – University of Western Sydney
Ned Rossiter – University of Western Sydney
John Scannell – Macquarie University, Sydney
Gregory Seigworth – Millersville University
Bodil Marie Stavning Thomsen – Aarhus University
Nathaniel Tkacz – Warwick University
Titles